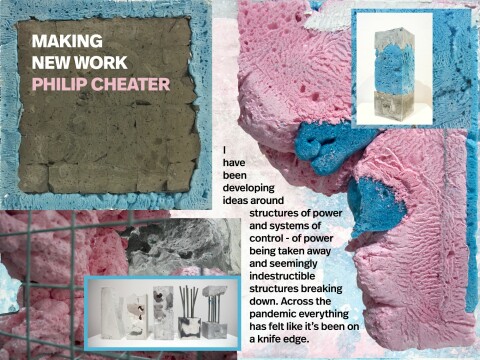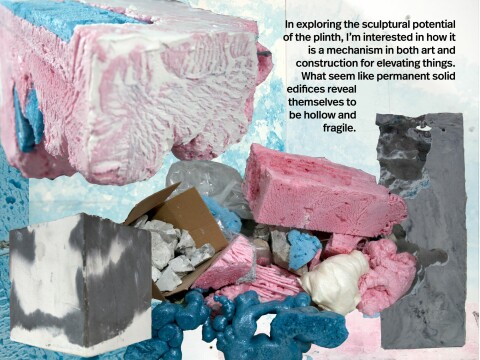 I have been developing ideas around structures of power and systems of control - of power being taken away and seemingly indestructible structures breaking down. Across the pandemic everything has felt like it's been on a knife edge.
For almost 18 months our day-to-day routines changed dramatically and where there was once comfortable familiarity, there was then never ending uncertainty, and it was really tough to adapt. Over time, I saw people crumble.
In the aftermath, if we're there yet, the fragility of structures which seemed unchangeable has also shown us that alternative futures are possible. It's this idea which I've been exploring in the studio, through the materiality of the plinth.
In exploring the sculptural potential of the plinth, I'm interested in how it is a mechanism in both art and construction for elevating things. What seem like permanent solid edifices reveal themselves to be hollow and fragile.