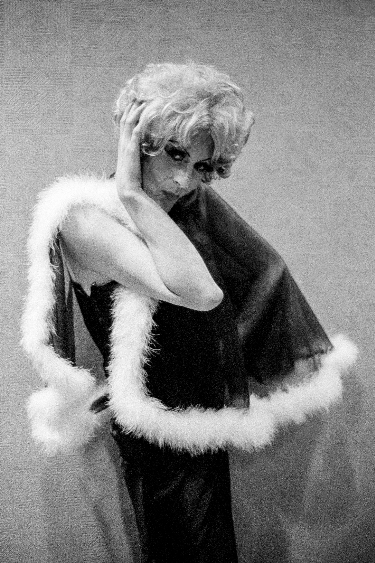 Workshop description
Can women be drag queens? Is drag open to everyone?
Though they are rarely represented, women have been involved in the drag world since its beginnings. And today, women can be not only Kings, but also Queens. Drag can be a tool inside (and outside!) the queer community to re-construct and re-define gender identity as part of a wide and flexible spectrum. Female drag queens have the opportunity to redefine and reclaim the power of their own femininity.
These workshops will guide the participants to create their own drag persona by reflecting upon their own identity, and the role of gender stereotypes in their own lives.
This beginners' workshop, divided into two sessions, is open to everyone with an interest in gender identity and the art of drag. Performing experience is not necessary, but the workshop also welcomes any and all artists and performers to get involved. Led by cis-female artist Diana Almeida (Dee Dee Vine), this workshop will open with a dialogue about female drag, but the working method can to everyone, regardless of their gender identity.
The workshops will be held virtually on 20 and 23 April. More details to follow – check back for more information and keep an eye on the @CelfArYCyd account on Instagram.
About the workshop leader
Diana Almeida is a Spanish theatre-maker living in Cardiff. She holds an MA in Drama from the University of South Wales and a PhD in Gender Studies from the University of Salamanca, where her research explored drag and transfeminism. She is passionate about variety theatre and activism for feminism and LGBTQIA+ rights.