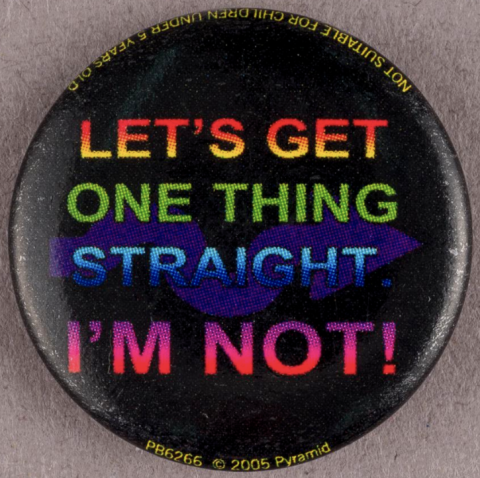 Sometimes it feels as though every conversation, publication, seminar, essay, editorial, etc., which has queerness near its centre has to start with an acknowledgement – if not an assertion – that queer is slippery, fragile, permanently on the precipice of meaninglessness.
It's true: There are few words in common parlance that are used (often) with such little care to describe such a wide array of things. We know that queer is sometimes used to denote a critical methodology, sometimes a school of thought or political mode, sometimes an umbrella identity for all LGBTQIA+ people and sometimes a specific one, anchored in an anti-normative politic. While its flexibility can be restrictive, making queer a futile way to approach basically anything, the word's gleeful resistance to being easily defined is, at least partly, the point: in the way that I inferred the notion of queer looking as a thematic framework for this issue, the utility of queer is exactly that it is all of the above. Queer-as-framework is useful in that it allows for both introspection and expansiveness, lived experience and analysis; and looking is useful in that it brings that a little closer to the realm of the aesthetic, the subjective gaze, the art object. Queer looking seemed then a generative anchor for thinking and writing through associations between the present cultural moment, the lived experience of those living it as queer people here in Wales, and works and objects in our national museum collection which provoke a something, no matter how intangible, that speaks to that gaze.
I'm sympathetic to the view that as soon as you try to name or categorise either queerness as a thing or the queerness of a thing, that thing has already lost its queerness. The tendency in thinking around queerness in the mainstream is to privilege the individual, and to generalise specifics as stand-ins for collective experience. So when Amgueddfa Cymru – National Museum Wales asked me to guest-edit a broadly LGBTQ+ themed issue of Cynfas, I was determined not to fall into the trap of inviting people to categorise things or people or identities as 'queer' or 'not queer' – a reliably pointless task – but to explicitly make queerness a space of possibility and of ambiguity, a thing that can only be sensed or felt rather than "represented," and which lives entirely outside of purely individual experience.
Or, as the Dyfi Valley-based creative biologist fin Jordão puts it in their intoxicating text inspired by Olivia Quail's sculpture Bryn, commissioned for this issue: "A queer being is about intentionality and scope of movement rather than a singular focus. Sustaining queer being requires an ongoing engagement with evolving political and sociological phenomena; we have to show how we want to be seen and how we want to be loved."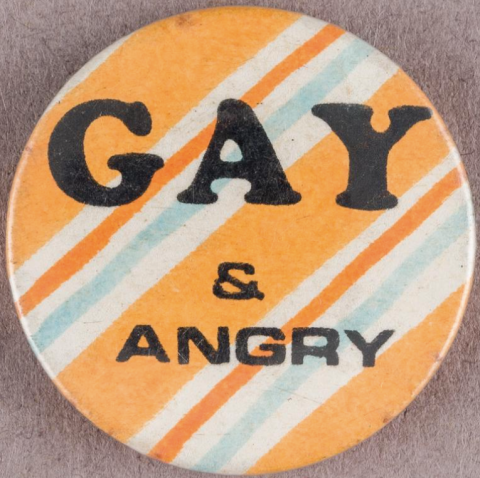 The first thing that struck me upon receiving a link to works tagged under "LGBT" in the Museum's online collection was the amount of badges it holds, humble little donated mementoes of gay prides past. The badge is nothing if not an explicit marker of identity: we put rainbow badges and Not gay as in happy but… badges and Cymru Rydd badges on our bags and jackets to broadcast an idea of the place we occupy in the world. And yet the badge also signifies in the popular queer subconscious violent forms of othering and ostracisation too. I started to consider how it felt to be looking at these badges – these modest, ambivalent artefacts of our Welsh queer ancestors, elevated to historic significance by their being collected for our national collection – from my position in 2021…
…But the second thing that struck me was a hyperconsciousness that the things I was looking at were not badges at all. I was looking at jpegs of some scans of some badges – originating from a time before I existed – on my work laptop screen in a highly particular historical moment where consciousness had gone all flat. In a time when I couldn't access seeing the Real Thing, this looking through multiple layers of mediation was the object.
It became clear, then, that exploring what it means to look in the contemporary – i.e. in this time of plague and revolution — i.e. our condition of being in bondage to algorithmic modes of experiencing the world, twenty-four hours a day — i.e. with the twin viruses of white supremacy and gender-conservatism in the ether all around us, inescapable, murderous – would be a fruitful slant to draw out the queer in/from our national collection.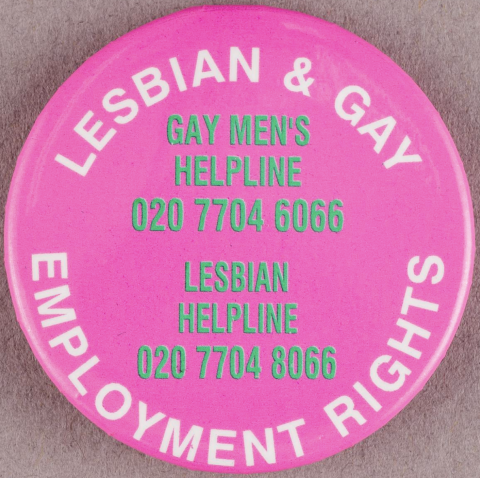 The specific challenges to thinking queerness and acts of queer looking in Wales and in Welsh are familiar to many of us. The many layers connoted by the term queer looking are not immediately translatable in a Welsh version that's equally concise. I enjoyed this difficulty.
You could (as I did at one point) go for Golygon queer (i.e. queer looks; enticing though not quite right); Edrych queer (probably the most literal translation on offer, which didn't quite capture the ambiguity of the English term); Edrych yn queer (looking queerly!); Gweld queer (queer seeing; no cigar). Golwg queer, coming closest to centring a queer gaze, finally emerged as the most apt adaptation of queer looking in the sense that I offered it as a prompt for this issue. Though most of those who proposed texts did so in English, we encouraged a fluidity of linguistic medium when it came to the texts' compositions. This fluidity felt integral to an understanding of what queer looking might mean here, now.
Which is to say: If a queer looking is to be useful, it must resist the boring, the straight-line, the hegemonic, everywhere it meets it.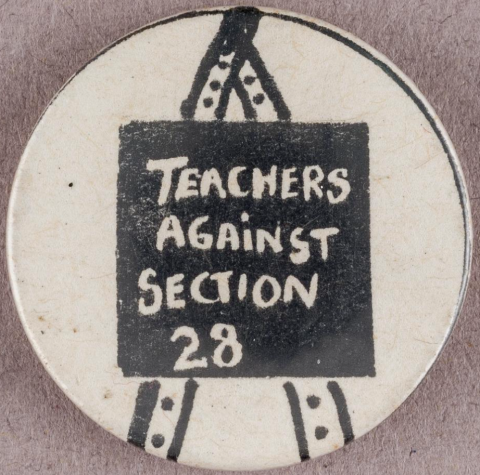 About midway through the development of this issue – before any of the sentences in these texts existed out in the world, where they live now – I listened to a discussion from the History Workshop podcast, featuring Ajamu X, Laura Forster and E-J Scott discussing public history and the queer archive, which helpfully contributed to some of the thinking that went into designing this issue. Their conversation spanned many things, but one part that stood out was when they described archives not as places where objects go to die, as some critics of archaic models of institutional collecting would have it, but where they go to live. This queering of the idea of a collection felt generative, in a similar way that resisting monolingual, back-and-forth-translation modes of producing ideas did.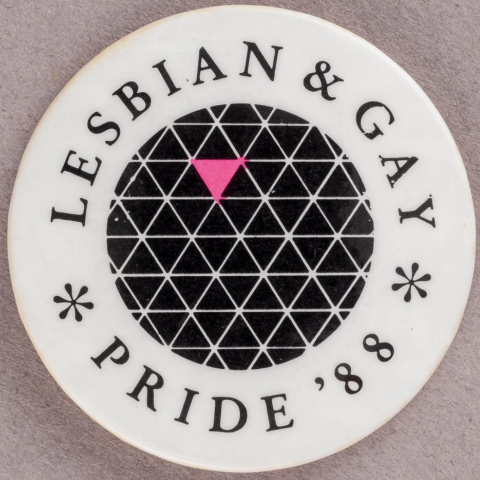 The open call for the issue you're about to read, which is the fourth iteration of Cynfas, leaned into the knottiness of these questions, stayed with the trouble, encouraging untidily queered approaches to thinking, creating and looking from the vantage point of the present. Dozens of the proposals responded in distinctive, inquisitive and provocative ways to the brief. Several writers utilised notions of queer looking as a way of exploring their own personal identity construction; some sought to dive into the sometimes voyeuristic, deviant, perverse relationship between art object and looker; whereas some challenged the assumed logics of extractivism and appropriation inherent in building Museum collections, and their antagonistic relationships to (sometimes, someplaces) marginalised peoples. There were other threads linking the approaches people took, but the texts and projects ultimately selected stood out for managing to richly fuse the personal, the political and the aesthetic, clearly articulating a unique perspective on their chosen areas of exploration.
All but one of Cynfas 4's five contributors (three of whom wrote texts and two of whom designed creative activities to be delivered online) were unknown to me when we started the process of bringing this issue into the world. They represent a diversity of life experience, geography and gender expression which is reflected in the breadth of their work. I hope those of you who read or are learning Welsh read the versions of each text in both languages, to see how the contributors' words sing differently upon being put in dialogue with the minds of our National Museum's translation team. Queer looking is an inherently comparative framework, and all the new pieces commissioned for this issue build upon and enrich each other in fascinating ways. Together, they build a shining mosaic of a queer looking that is everywhere, suggesting routes to liberated understandings of where and who we are – and how we look – in Wales and the world, from the vantage point of this queer, queer, queer chapter in our shared history.
"Closed doors, inconspicuous doors, doors hidden in plain sight. The unspoken is how we can conjure up possibilities and fantasies for ourselves."
Owain Train McGilvary, I Can Only Dream Of Reaching
"There are cages even in wide open spaces. There are doors everywhere you look."
fin Jordão, Cracked-open earths: Bryn the miner and the sense of queer
---
Dylan Huw is a writer and arts worker from Aberystwyth. He is a co-creator of mwnwgl, a forthcoming journal of art and writing in and around Welsh languages, and has an M.A. in Visual Cultures from Goldsmiths, University of London. He currently lives in Caerdydd with his boyfriend and works in artist development at National Theatre Wales. dylanhuw.com
---