Each one of us has our own sense of identity. The traditions we celebrate, the communities we're part of, our language, home and upbringing; anything can shape who we are and how we identify. We are also drawn to living sociably, to community, to the people around us.
We're also all individuals – we all have different opinions, different ideas and different experiences. So, what's the difference between our personal and collective sense of identity? And how can we celebrate our differences?

The selection of artworks below looks at artists' portrayals of people, society, and identity and how the events around us shape our communities.

---
---
Articles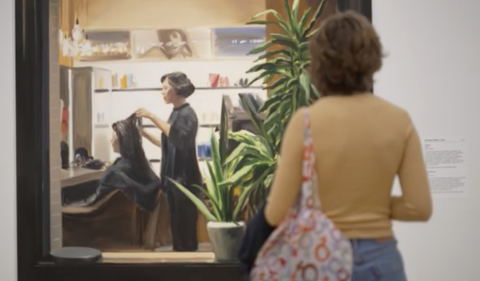 ---