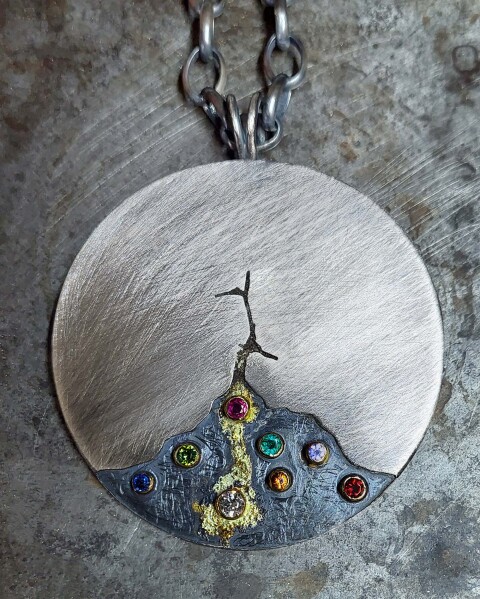 When I was unwell, I felt completely blank and flat; a dreadful, total void.
Over time, very gradually tiny parts of me started to reappear.
The light and texture and chaos slowly leaked through the cracks in the blankness until I was almost completely me again.
Pendant is 55mm across, made in completely recycled materials: silver, 18ct gold and assorted gemstones.
---
Since 2009 I've been working from my studio in my home town of Cardiff as an independent jewellery designer/maker. I use traditional smithing techniques and carefully sourced materials. Each piece I make is made with the intention of inspiring the happy feeling of found treasure.