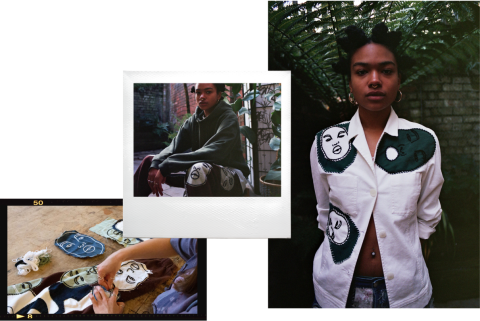 Introduction
I'm Ophelia! A Welsh textile designer and educator based in Cardiff. Through my practice I create educational content, to inform and encourage conversation around climate justice and equality, the over-consumption, waste and psychology of fashion. My textile works also serve as a visual reminder of fashion's changing attitude towards sustainability, inspiring others to give old clothes a second chance.
Collaborating with communities, I focus on skill-sharing as a powerful tool for exploring the complexities of climate change, driving participation and action. Facilitating workshops with local charities and organisations, I demonstrate how simple embroidery techniques can be used to mend and reinvent clothing. Learning to sew is a purposeful activity that can bring people of different age groups and cultural and socio-economic backgrounds together, giving people the ability to build confidence and practical life skills.
I continue to develop more accessible methods of teaching, acknowledging that climate activism must amplify the voices of marginalised groups: Black, Brown and Indigenous peoples, peoples of all disabilities and LGBT+ communities.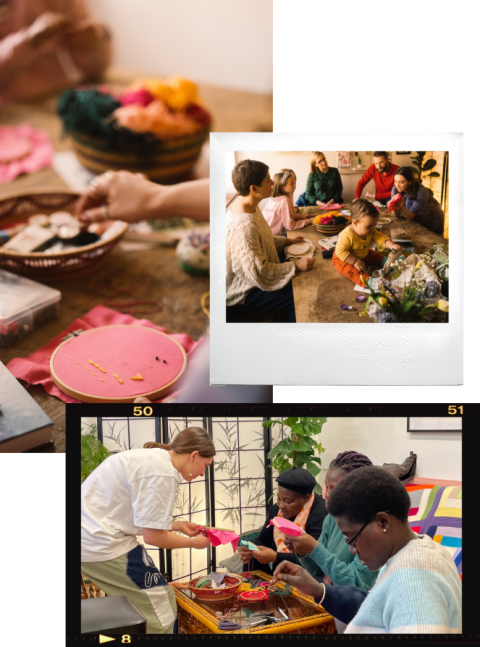 A Warm Embrace
Patchwork quilt, 100cm × 50cm
I hope this quilt will remind us of a warm embrace, such as the comfort of a blanket, a hug from a loved one or the support of our community, that can bring hope to even the darkest situations. A Warm Embrace has been created with traditional needlework techniques such as appliqué and hand embroidery, applied to a contemporary design. Lost and found textiles, re-imagined, given new life.